Home
This is a website dedicated to helping all of you insignificant freshman through the AP Government and Politics exam. It will show you what to expect, how to succeed, about Mr.Brock, some memes, how to study, and the Exam. Good luck, because you will definitely need it this year. Also, I have included some poetry, and a secret bonus message that is the only thing you will ever need in this class somewhere on the page. Speaking of the only important things you will ever need to know, the only thing you need for a 5 on the GoPo exam is: The Government Sucks. Taxation is theft. Don't Trust the Government, We are all sheep in this massive pasture of America, etc., etc.


Peavie out.
​

​
What to Expect
​AP Government and Politics is an extremely useful class, to put it simply. It is not a difficult class, Per se, but the workload is quite hefty. Do not sign up unless you are prepared to study. In class, we usually have a discussion about the previous nights reading, which is never more than 10 pages, and we just talk and review over the stuff the night before. Bonus points to AP Government and Politics. for having some of the most interesting and infuriating topics ever. Experience the exiting story that is of Emmit Till, or something of the latter.


Success
​There are only two things you can do to succeed in AP Government and Politics: Study, and pay attention. If you think this is a class that you can simply breeze through by acting like you are paying attention in the corner, you will fail. Belive me, i should know more than anybody. Nearly Every night, you will be assigned no more than 10 pages of our textbook. Take notes on it, and you will do good on the 3 question quiz that follows the next day. All you need is Mr. Brock to teach you, and our textbook, Edwards. PS: take cornell style notes.
"Work hard and get good grades"
-Brock
Cornell style notes
Mr. Brock
Mr. Brock is the unique individual who teaches the AP Government and Politics class. All you need to do for him to enjoy your presence, is to talk about wrestling a lot, add him on Xbox live, and talk about vidya games. Brock Facts- He is bald, He knows more about you than you know about yourself, He is a dirty Xbox gamer, he is from the most hick back alley country town of all time, and he smells. (mostly because he lives in Lincoln County) He will teach you well, even if you are degenerate scum like most freshmen are.
Essays
The essay section of the test is the easiest part of the test, in my opinion. It does not require any knowledge of writing, which is good, because i suck at that. All you need to have, is the knowledge to answer a multiple choice question,because that basically what it is. You will also have an ungodly amount of practice essays to write so that you will become a master of government and politics essays. Here is the example of an essay question on the ap test:

American politics has often been called an "invitation to struggle." Although in recent years the president has been thought to have an advantage in policy making, there are still constraints on the power of the president. (a) Describe a power of the president in each of the following roles. • Chief legislator • Chief bureaucrat or chief administrator (b) Explain how each of the following limits the president's influence in policy making. • Civil service employees • The Supreme Court (c) Describe the influence of divided government on the policy-making process.

How to Study
Almost every day, you will have up to 10 Pages to read from your trusty companions, Kreiger and Edwards. These two textbooks, who also happen to be Mr. Brocks Boyfriends, will lead you to get a 5 on the GoPo exam. Just take notes on what you read, and take notes on what Brock teaches every day, and you will do fine. Just take notes, and make a study guide for you to study with that you can succeed with. dont take notes over absolutely everything, just the things that seem important. A good practice is to take Cornell style notes.
The Exam
The AP Government and Politics exam is an extremely difficult test, but only if you are not prepared. Thankfully, Mr. Brock will prepare you for it if you do your part, as in studying and working hard. It is a 60 question test with 4 essays. the essays all have multiple parts, but they do not require a special form of writing to get the correct answer; just put the answer. If you study and do your part by completeing all of your assignments, you will do just fine on the exam.
AP Poetry
​toil.
absolutely awful.
xaern it.
ap government.
trying hard.
i loathe the government.
one cannot understand.
non wavering.

i am trying to understand.
studying.

testing.
hoping i do good.
envy the.
five.
try next year.




AP GoPo.
Powered by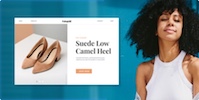 Create your own unique website with customizable templates.